Event Details
2023 Archbold Classic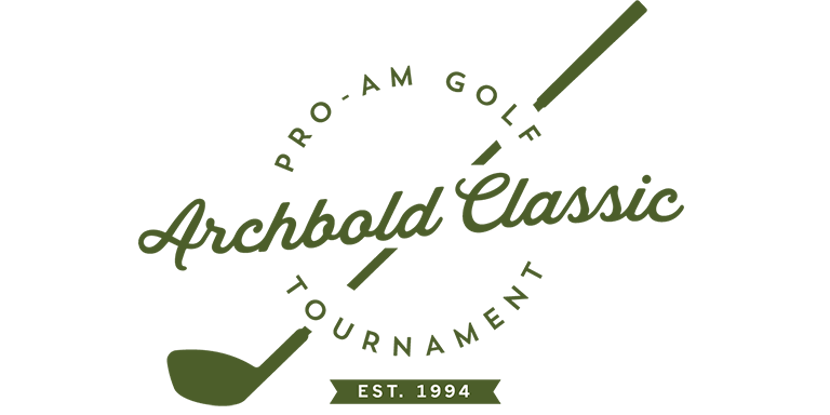 About This Event
Details:
2023 Archbold Classic Presenting Sponsors


​
The 29th annual Archbold Classic Pro-Am Golf Tournament will take place on Monday, November 6, 2023 at the historic Glen Arven Country Club. All proceeds from this year's Archbold Classic will benefit the Archbold Nursing Scholarship Program, providing a critical resource to recruit and retain the best providers of care in our community. Presenting Sponsors for the event are once again Thomasville National Bank / TNB Financial Services.

Archbold has a longstanding history of commitment to students pursuing degrees beyond high school in healthcare professions. The Archbold Nursing Scholarship Program was established in 1956 through a generous gift from Mr. and Mrs. John Hay "Jock" Whitney. The Whitney's recognized the need to help cultivate the ambitions of current Archbold employees and local deserving students who wish to pursue a career in a healthcare-related field.

Since the inception of the Archbold Classic in 1994, the Archbold Foundation has awarded over $7 million dollars and over 2,100 scholarships to deserving students pursuing degrees in nursing and other healthcare-related fields. The investment made in these students not only helps Archbold retain local talent interested in careers in medicine, but it also helps our local economy thrive through having educated and engaged citizens. Many scholarship recipients have gone on to have long and distinguished careers at Archbold as leaders in their respective fields.

From the beginning, the factor that has made the Archbold Classic unique among many other charity golf tournaments has been the recruitment of professional golfers from the PGA, Seniors and Korn Ferry tours to play alongside our amateur players. Many of the pros who have played in the Archbold Classic have gone on to great PGA careers. These include Ben Bates, Chris DeMarco, Jason Dufner, Joe Durant, Kenny Knox, Jerry Pate, Sonny Skinner, and Bubba Watson, to name a few. All of the pros enjoy coming to Thomasville and travel many miles to raise funds for a good cause.

Each year the fundraising success of the Archbold Classic is driven through sponsorships that are made toward the event by businesses and individuals. Archbold and the Archbold Foundation greatly appreciates TNB's generous support, as well as each business and individual who so generously gives.

Please join us for a great event that raises money for a meaningful cause that impacts our community! 
Registration
Price:

Varied
Registration Instructions:

Registration Deadline:
October 2, 2023

To sponsor and register online, please click the Register Online button below.

You can also download the Archbold Classic 2023 Registration Form and mail along with your sponsorship to:
Archbold Foundation, 910 South Broad Street, Thomasville, Georgia 31792.

If you have any questions regarding your sponsorship, please email us at foundation@archbold.org or call us at 229.228.2924.