Archbold Continues Effort to Expand Access to COVID-19 Vaccine
Category: News
Posted On:
Archbold Medical Center staff continues its efforts to work with various groups in surrounding communities to offer mobile COVID-19 vaccine clinics to some of the most vulnerable populations. Archbold has provided vaccine clinics to numerous communities and has more planned in the coming days. The first clinic in Boston served as a test-run concept to determine community response. Since then, Archbold has been able to expand vaccination opportunities in all of its service areas including Brooks, Grady and Mitchell Counties. The clinics serve as a way to reach those who are high risk and may not be able to come to the hospital itself for a vaccine.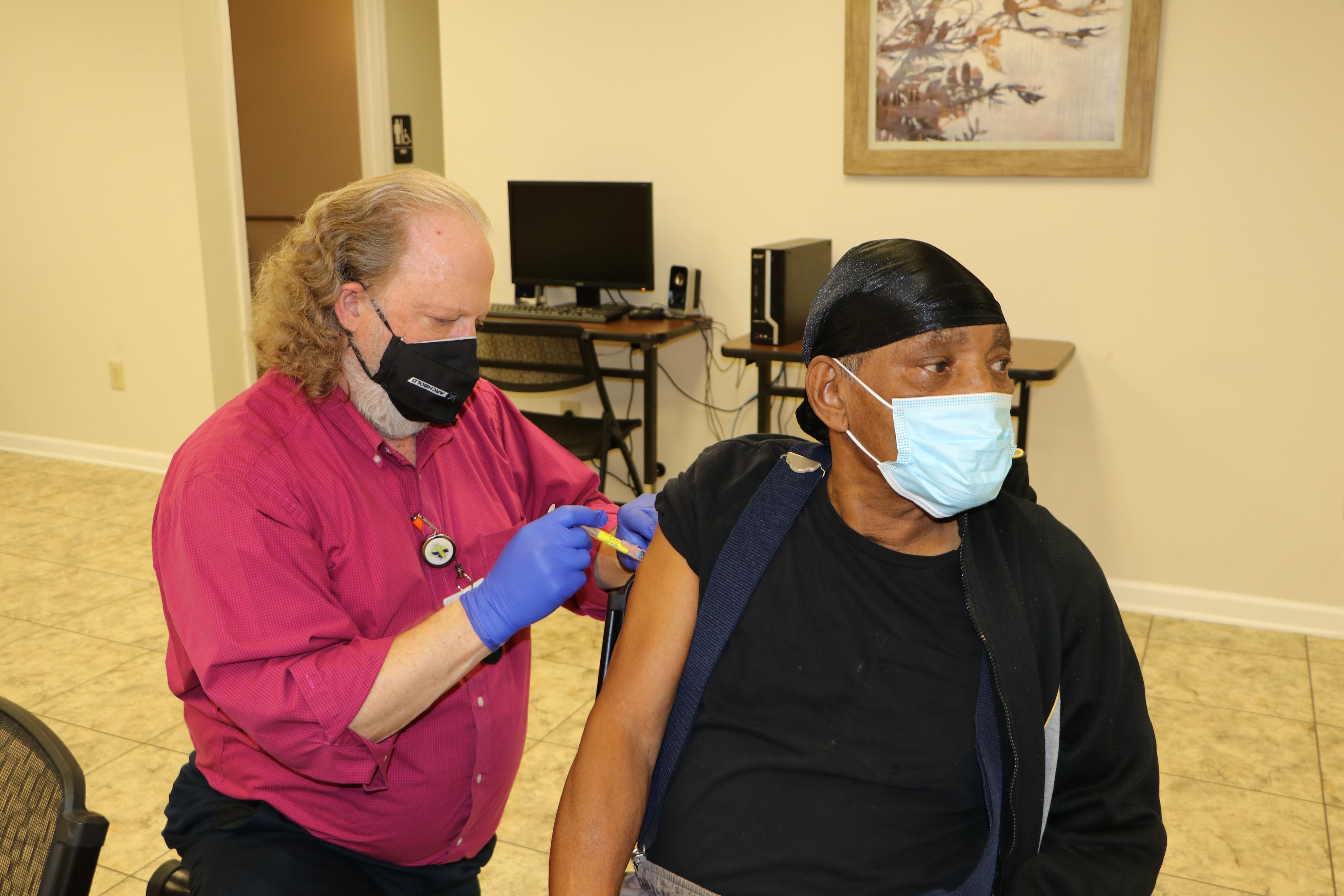 Photo Caption: Providence Plaza residents roll up their sleeves to receive their first dose of the COVID-19 Vaccine
On Tuesday, January 26th Archbold held its second mobile vaccine clinic at Providence Plaza in Thomasville. Providence Plaza is a 180-unit affordable housing community for the elderly. Joe Walden, Providence Plaza Board of Directors Chairman, tells us he jumped at the opportunity when Archbold called and was excited to bring this vital service to his tenants. "One of our tenants recently passed away from COVID-19. Having this vaccine clinic brings our other residents a small glimmer of hope that we can one day get the virus in our rearview mirror," said Walden. "We appreciate everything Archbold has done to coordinate this clinic. Our residents are very pleased with the service and we're hopeful that we can hold another clinic here soon to be able to vaccinate more of our residents."
"I'm so happy that Archbold was able to bring us this vaccine so close to home. I feel a little more protected now that I have received my vaccine," said 70-year-old William Bryant after receiving the first dose of the COVID-19 vaccine.
On Friday, January 29th Archbold piloted a drive-thru mobile COVID-19 vaccine clinic at the Thomas University Magnolia Campus in Thomasville. TU President Andy Sheppard helped make this site available as part of TU's commitment to the Magnolia Campus neighborhood. This clinic was another part of Archbold's extended effort to make the vaccine easily accessible to the vulnerable population it is serving. Community volunteers have helped with traffic flow and check-in. With the help of the Magnolia High School Alumni Association, Archbold was able to coordinate and schedule appointments for the drive-thru clinic.
"The bottom line is people are losing their lives to this virus and to have an opportunity to serve the community allowed us to play a small role in helping keeping our fellow community members alive during this pandemic," said Bill Simmons, Magnolia High School Alumni Association President. "With the help of the Magnolia Alumni Association we were able to come to together to help serve the vulnerable, underserved population who is in need of this vaccine."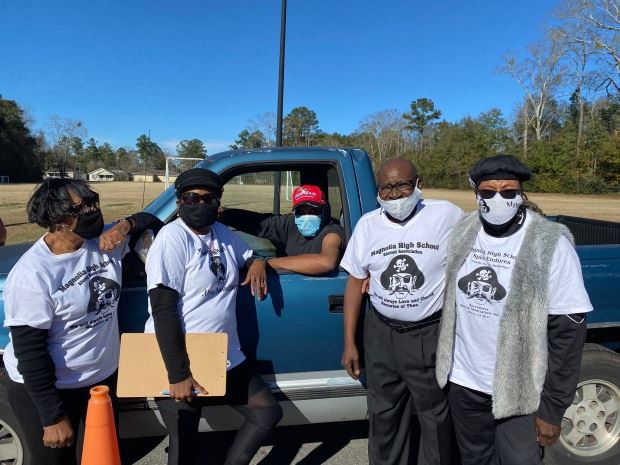 Photo Caption: Members of the Magnolia High School Alumni Association seen assisting their former high school english teacher as he arrives at Archbold's drive-thru COVID-19 vaccine clinic. Pictured from left to right: Lula Newkirk, Lessie Tillman, Floyd Guice, Bill Simmons and Esther Mcall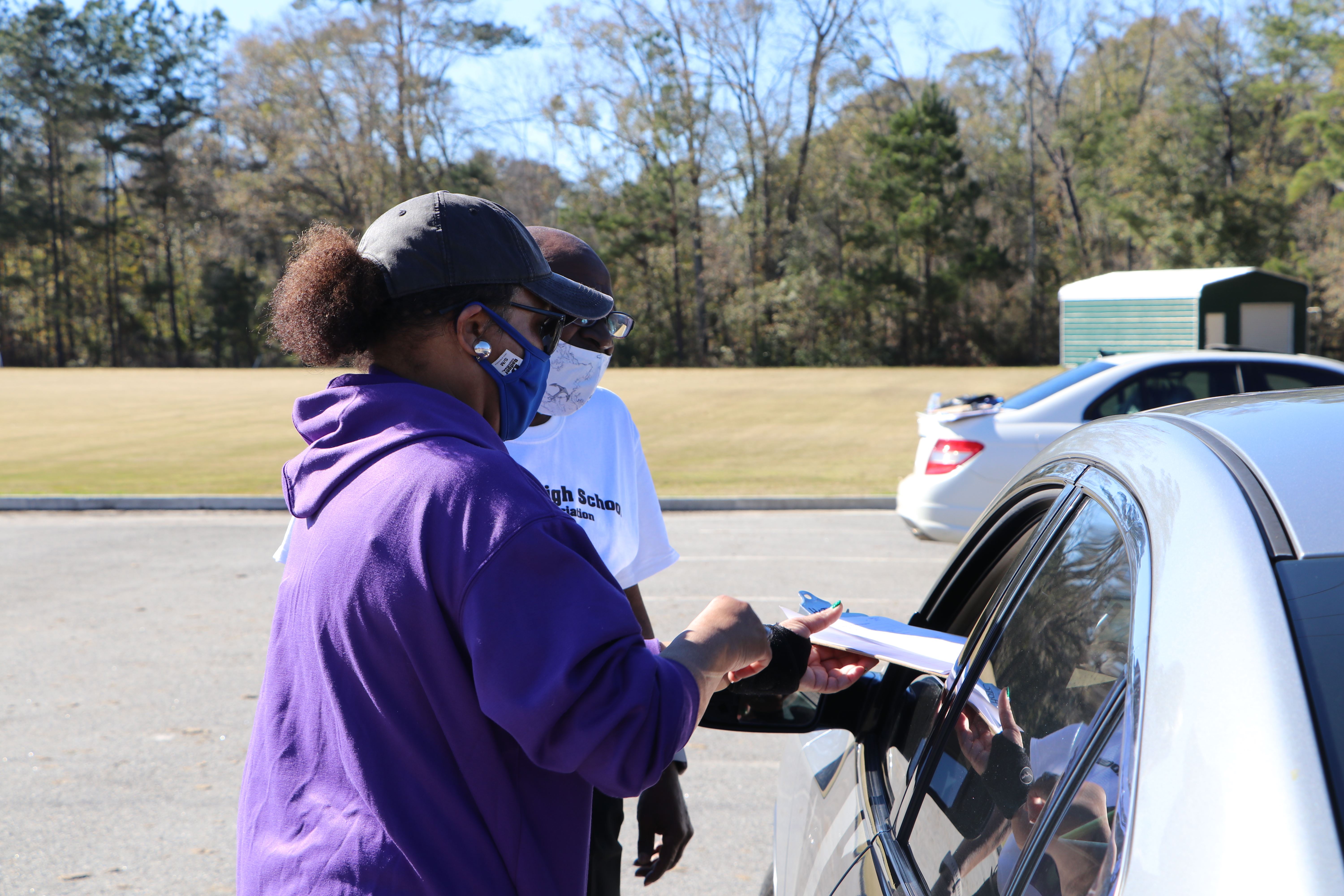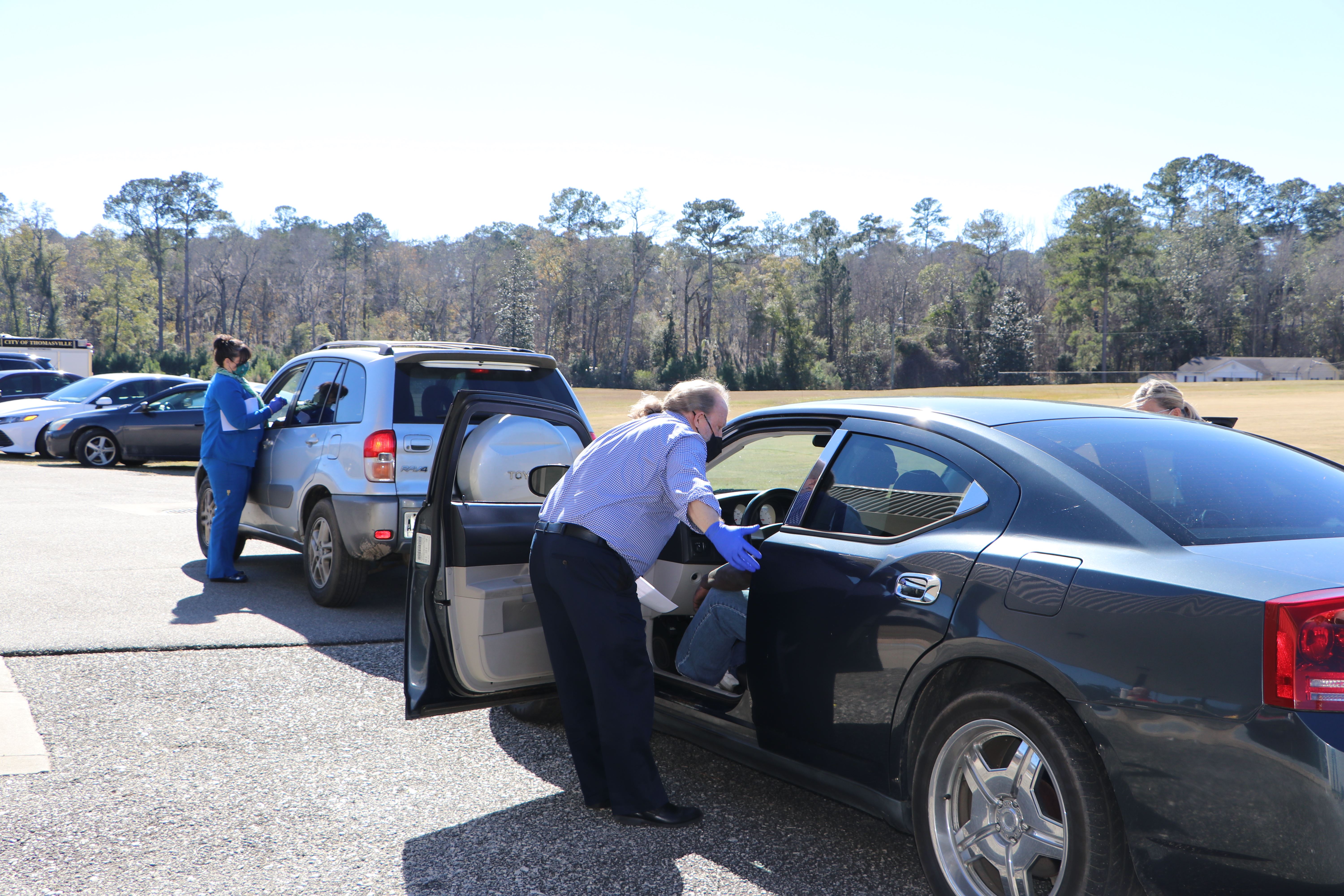 Photo Caption: Community volunteer Kha Thomas McDonald assists with vaccine clinic check-in at the TU Magnolia Campus event. Members of Archbold's mobile vaccine team provide vaccines in the Magnolia Campus drive-through event.
This week, clinics have also been provided in Brooks, Grady and Mitchell Counties, all part of the Archbold service area. All of the outreach clinics have included around 100 vaccine doses per event as Archbold manages the limited inventory available at this time. So far, Archbold has been able to vaccinate more than 600 people through these critical mobile vaccine clinics, but hopes to continue to provide them throughout its service area in the coming months.
Archbold has been operating a vaccine clinic within the hospital for several weeks, and has overall provided 10,312 doses so far. Archbold recently announced that they have temporarily paused accepting new appointments for vaccines due to a slowdown in vaccine supply being shipped from the state. But Archbold officials expect to be able to honor all appointments already scheduled and those with an appointment should come as scheduled unless notified of a change. Those scheduled for their second vaccine dose will also be able to return as planned. The community is encouraged to visit www.archbold.org or follow the Archbold Medical Center Facebook page for up-to-date information.